It is so easy to communicate with electric bicycles around the cities and urban areas. But most of these electric bikes are so high in cost. The high-quality electric bicycle's price starts from $3000-$5000. It is an easy way to have an electric bicycle by upgrading a bike with an electric motor. In this article, I will write about how to upgrade a bike with an electric motor.
Regular Bike To Electric Bike Transformation
An electric motor can upgrade a regular bike to an electric bike. There are different types of the way by which we can easily transform our bike into an electric bike. An electric bike can be made by a powered wheel, both front, and rear. A driven unit can be attached to the bottom unit, and a motor can be fitted above the rear wheel by you. Here we mention some tips for transforming your regular bike into an electric bike.
Powered Ebike Wheels
It is the most important way for many people. You have to change your normal or non-power wheel by a special hub that contains a motor. You also should add a battery and the gearing system for turning it on. There have so many steady streams of front and rear wheel conversion kits on Amazon and eBay, and they all look similar; that price starts from around £150. Copenhagen Wheel is the best choice, which comes with either a 250-watt or 350-watt motor. The range of these wheels is around 30 miles / 48km and weighs 7.6kg.
Rear-mounted Friction Drive Ebike Conversion Kit
A rear-mounted friction drive bike conversion kit is a box that is positioned on your rear wheel and powers it via friction with a rubber flywheel driven by a motor. The rear-mounted friction drive e-bike conversion kit has an integrated carrying handle that controls your Seatpost for turning on and off and works with any wheel diameter between 16in and 29in. Normally the conversion kit of 2.8 kg can contain 16 km, and the highest kit of 4g can be extended up to 48km. The rear-mounted friction drive e-bike conversion kit has a Pre-order price that starts from €499.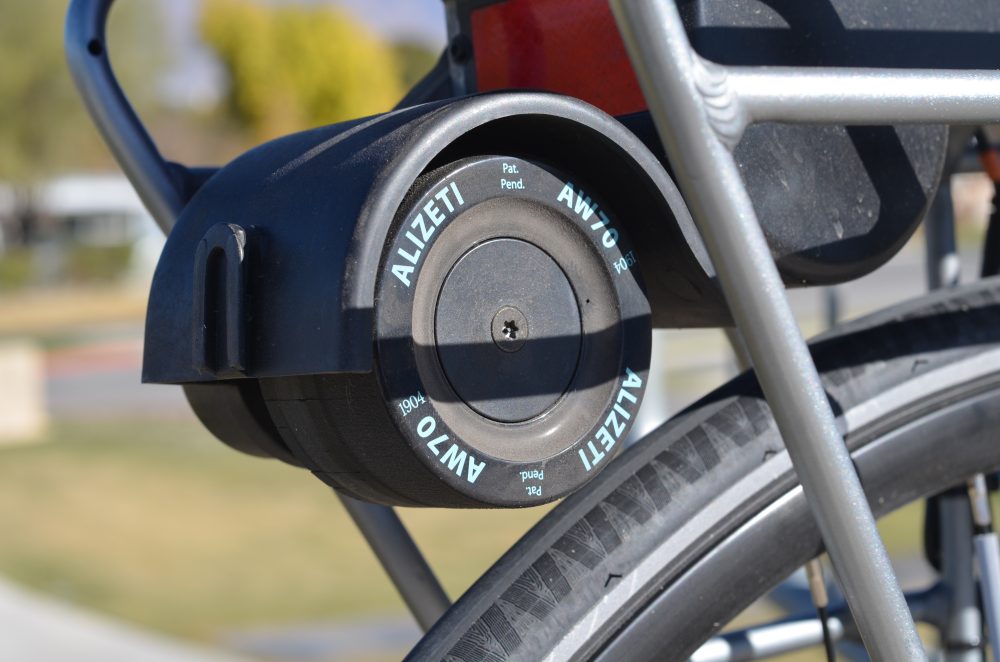 Concealed Ebike Conversion Kit
For hiding a motor inside your bike, The Vivax Assist is the best-known device. You can buy it for around €2,999, including installation. It included a small 200-watt motor that is positioned inside a bike's seat tube and a battery that keeps in a bottle cage. Though this whole kit's weight is only 1.8 kg, it assists for at least 60 minutes of riding. After all, it would be best if you fit it with a specialist. In 2016, Belgian cyclocross pro-Femke Van den Driessche used this system for powering her way to victory in her home championships.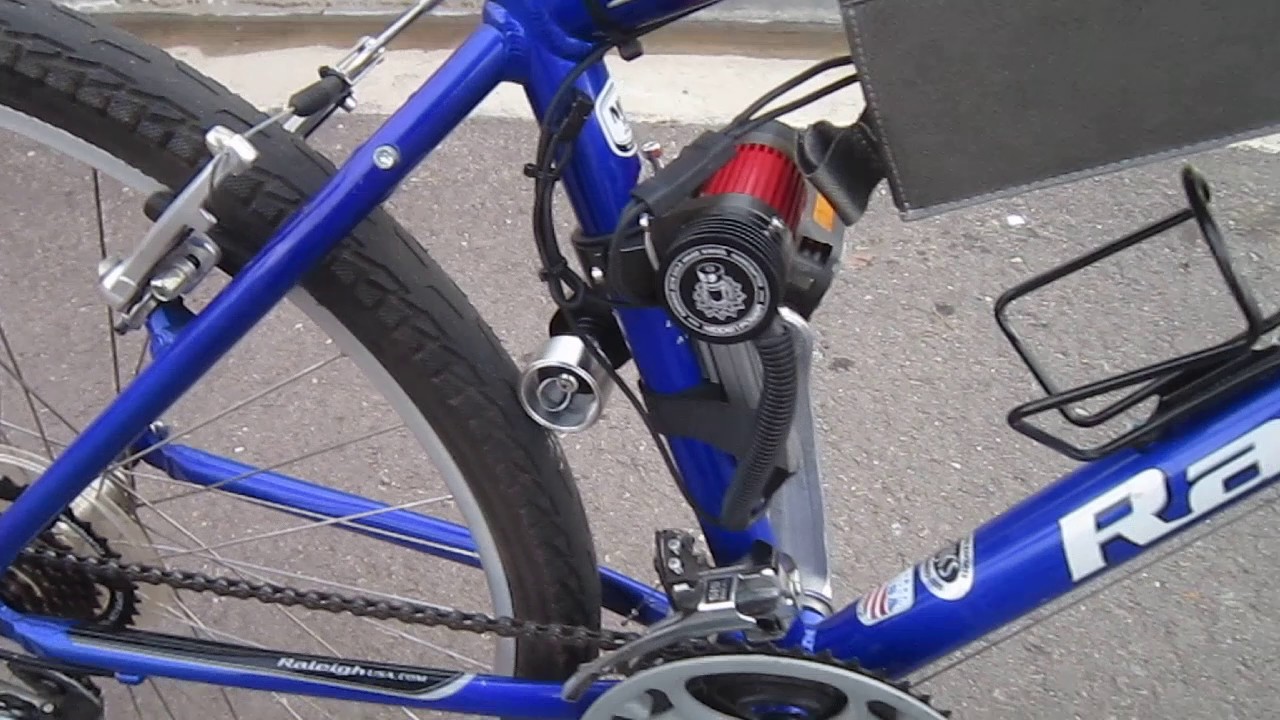 Mid-drive Ebike Conversion Kit
A mid-drive e-bike conversion kit is generally used to place the weight low down on the bike and make it more stable. But this kit can be damaged by hitting rocks, curbs, and other obstacles, being so low-slung. It is just a ready-made option, but also you can buy these aftermarket conversion kits with mid-drive units. This £360 priced conversion is easy to install using only a few tools. You will have to remove the bottom bracket for adding this, and then you can fit the drive on the front of the down tube.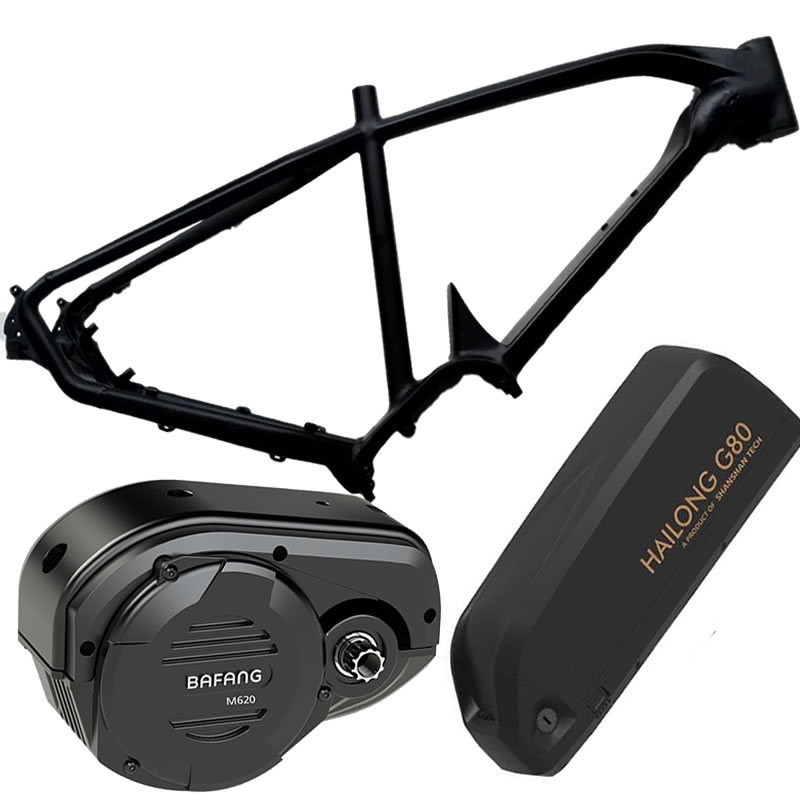 Folding Ebike Conversion Kit
You can do anything if you can get a folding bike and want to join the electric revolution. Various ebike conversion kits are available on the market, usually working with a powered hub in the front wheel. The carrier of the battery normally remains in a bag mounted on the front. This kit's price is £999 in Swytch, and sometimes this kit is available with a 50% discount on that site. A front wheel hub motor, a clip-on power pack, and a bottom bracket torque sensor are the other systems of this kit.
These of the most important information was taken from a reputed website on the internet. I always tried to add the right data. However, the information that I had added may not be 100% accurate. If there have any wrong information, please inform us of the right one by adding your comment on the comment box below. Stay with us for the next update.