Cycling can be the best hobby for anyone. One can cycle for his/her work or cycle to satisfy his/her hobby. But cycling can be challenging when you are cycling in an over-populated city like Dhaka. You must have to maintain some important tips for cycling in Dhaka city. Today I will write about cycling in Dhaka city and a bicycle route map in Dhaka with some important cycle riding tips.
Cycling In Dhaka
Dhaka is the capital and such a big city in Bangladesh. On the other hand, it is an over-populated city so that the roads of this city are congested. For this reason, cycles are the most efficient vehicle of transportation around the city. After all, cycling in Dhaka city has many facilities, and the streets of this big city have everything required for a perfect cycling experience. But these roads have so many bumps, potholes, and other devastating conditions that can make cycling in Dhaka more stressful.
A cycle rider can face many unexpected accidents without a proper cycle. That is the main point to be noted. But all roads are not the same. There have so many popular streets or routes that are perfect for cycling. Here I will introduce you to some popular cycling routes in Dhaka city that are comfortable for cycling.
Some Popular Cycling Routes In Dhaka
Cycling was not so popular around Bangladesh for a reason for the shortage of perfect roads for cycling. But nowadays, cycling has become more popular among the young boys in Bangladesh because of some existing cycling groups like BDcyclists, Bangladesh Cycling Club, Dhaka cyclist Club, etc. These clubs have made some streets of Dhaka city more comfortable for cycling. Here I am going to mention some popular routes in Dhaka city that are perfect for cycling.
Maniknagar-Maniknagar via Amulia
This is a perfect location for the cyclists that starts from Wasa road and ends in Wasa road again. The cyclists have to pass Dholpur, Dhaka-Demra Highway, Matuail Madrasa Bazar, Staff Quarter, Staff Quarter road, Nandipara main road, East Basabo road in the mi, middle and at last it finished with the Wasa road. The duration of this route is about 11.08 miles.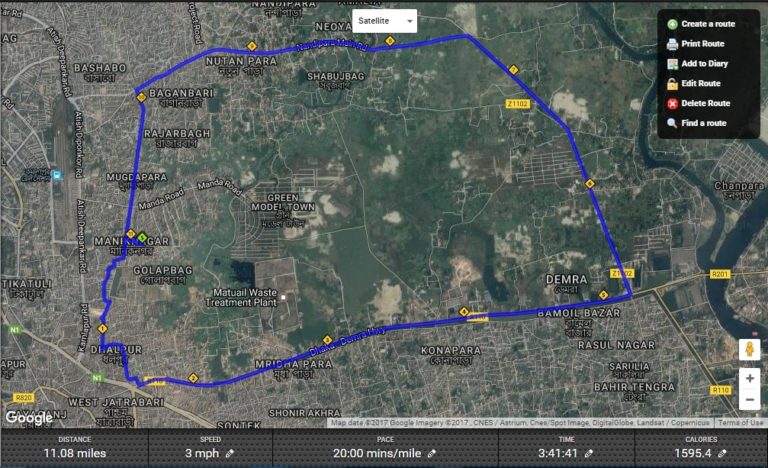 Manik Mia Avenue Route
Normally, this route starts from Bijoy Soroni and finishes with Manik Mia Avenue. BAF Shaheen College, Mohakhali, Banani, Matikata, ECB Square, Sagufta New Road, Pallabi Bus Stands, Begum Rokeya Soroni, Agargaon are included between Manik Mia Avenue 14.71 miles of tack.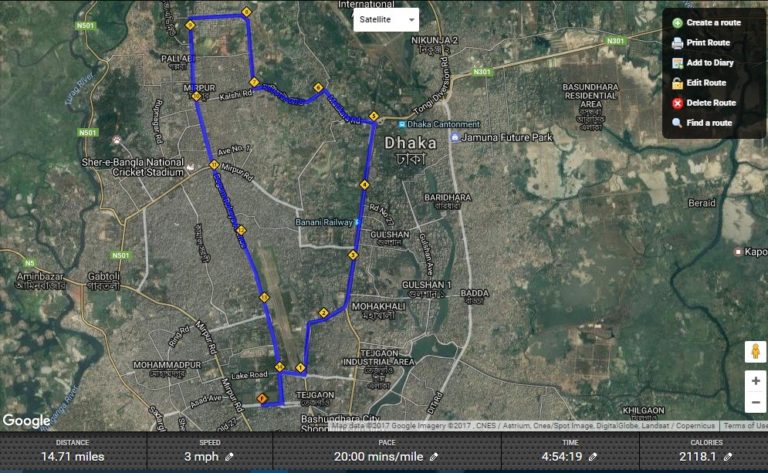 Hatirjheel Route
Hatirjheel Route is the most popular location for Dhaka city and a perfect route for cyclists. This popular route has started from Gulshan 1 circle and finished at the Goran CNG stand. In this route, cyclists pass Hatirjheel, Panthapath, New elephant road, Shahbag, New Paltan, Khilgaon, and at last Goran. The distance of this route is about 9.96 miles.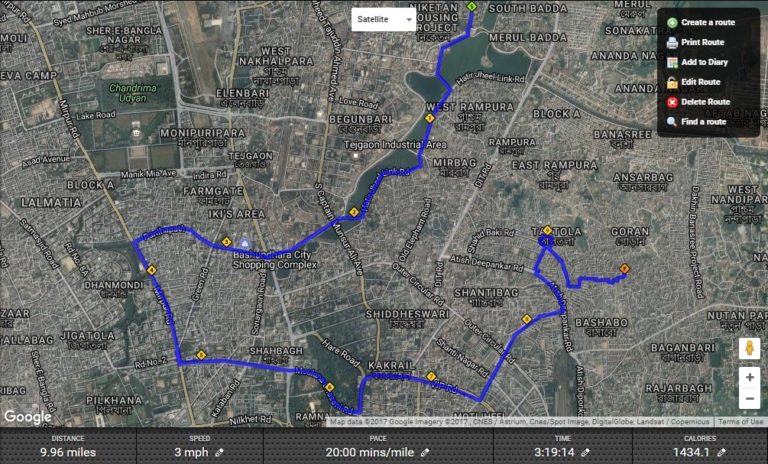 Basabo to Basabo Route
By starting from South Basabo, this route ends in Goran CNG Stand. This 9.14 miles long route is included Bangladesh Krishi Bank road, South Banasree, Rampura police station, Banasree main road, Rampura Bazar, Atish Dipankar road, Basabo Post office, and then the cyclists end it at Goran.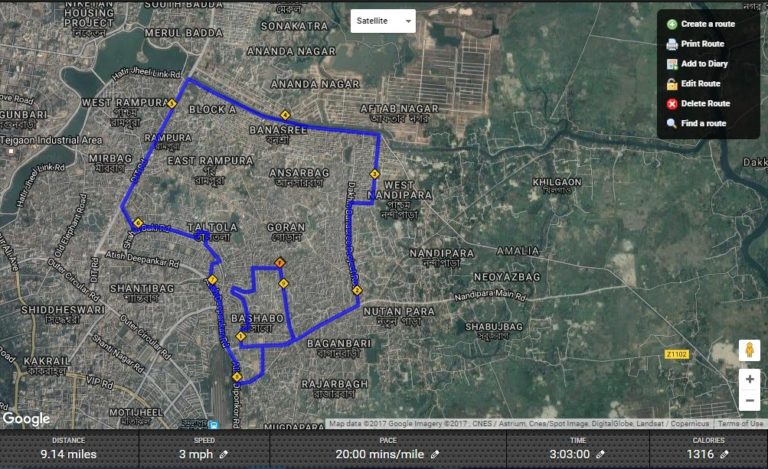 Cycle Riding Tips For Dhaka
There have so many cycle-riding tips by following which you can make sure the safety of your ride. In these tips, protect your head is one of the most important tips. Every year about 60% of cycle riders dead from head injuries. Various types of bumps, potholes, and other devastating road conditions in Dhaka city may be the main cause of a road accident. To protect your head from that road accident, you must use a helmet when you cycle. You should not padel your high gear cycle and always try to keep your cadence between 70 and 90 RPMs.
Your cadence can be kept in the perfect range by shifting into gear in the period of climbing hills. Your ride will be easier when you ride the perfect bike that is fit for your body. Usually, Dhaka is an overpopulated city. So that there always have traffic on the road of this city. It would be best if you did not ride your cycle wearing headphones. It is very dangerous to happen in an accident. And most importantly, you should always follow the traffic rules.
This article is about Cycling In Dhaka and Cycle Riding Tips & Bicycle Route Map In Dhaka. This article is made by taking some help from a very reputed website. If there have any wrong information, please inform us of the right one by adding a comment on the comment box. Please stay with us for the next update.