The full form of GPS is the Global Positioning System. It is a worldwide radio-navigation system that is formatted from the constellation of 24 satellites and their ground station. Actually, the U.S Department of Defense, known as DOD, controls this GPS tracking System. My today's article is about the GPS tracking system. Read the following article from fast to last to know about the GPS tracking system.
How Does A GPS Tracker work?
A GPS tracking system mainly works by placing it in a vehicle, on a smartphone, or special GPS devices. Generally, it provides information on the exact location. This GPS tracking system can also track the movement of a vehicle or a person. For example, A company can use a GPS tracking system for monitoring the route and progress of a delivery truck. This system also can be used by parents to check the location of their children. This system is also used to monitor high-valued assets in transit.
A GPS tracking system uses the Global Navigation Satellite System network. This network incorporates a range of satellites, and it uses microwave signals that are transmitted to GPS devices for giving information on location, speed, time, and direction. So, the GPS tracking system can give real-time and historic navigation data on any journey.
Where To Install?
If you try a little intellect, I think it is not tough for you to install a GPS tracker in your bike's hidden place. A bike may be a precious machine for anyone. The GPS tracker ensures the best security of your bike. The best idea for setting a GPS tracker is in a hidden place of your bike or bicycle. There are many hidden places on a bike to install the GPS tracker. But I think the most hidden places of a bike may be below the seat, in the bottom of the bracket, in wheels' tires, etc. But I personally prefer to install the GPS tracker below the seat of your bike. When you install this device in a hidden place, no one can find it out without you.
Best GPS Tracker For Bike
GPS is a system by which we can monitor our bike's location, speed, and direction, and when we use this system, we can get peace of mind. It is a useful feature of modern technology that can make a vehicle owner safe. There are various types of GPS trackers available in the market, and I create a list of some of the best GPS trackers for a bike.
SpyTec Mini Portable GPS Tracker For Bikes
It is the product of the SpyTec brand for tracking bikes, which are imported from the UK. It can be inserted in a backpack or attached to a vehicle or belt easily for compact size. The weight of this tracker is only 8 ounces. This tracker comes with extended battery life to work for a full two weeks or even longer. You don't have to buy batteries for this type of extended battery life. It doesn't cost any activation and cancellation fees.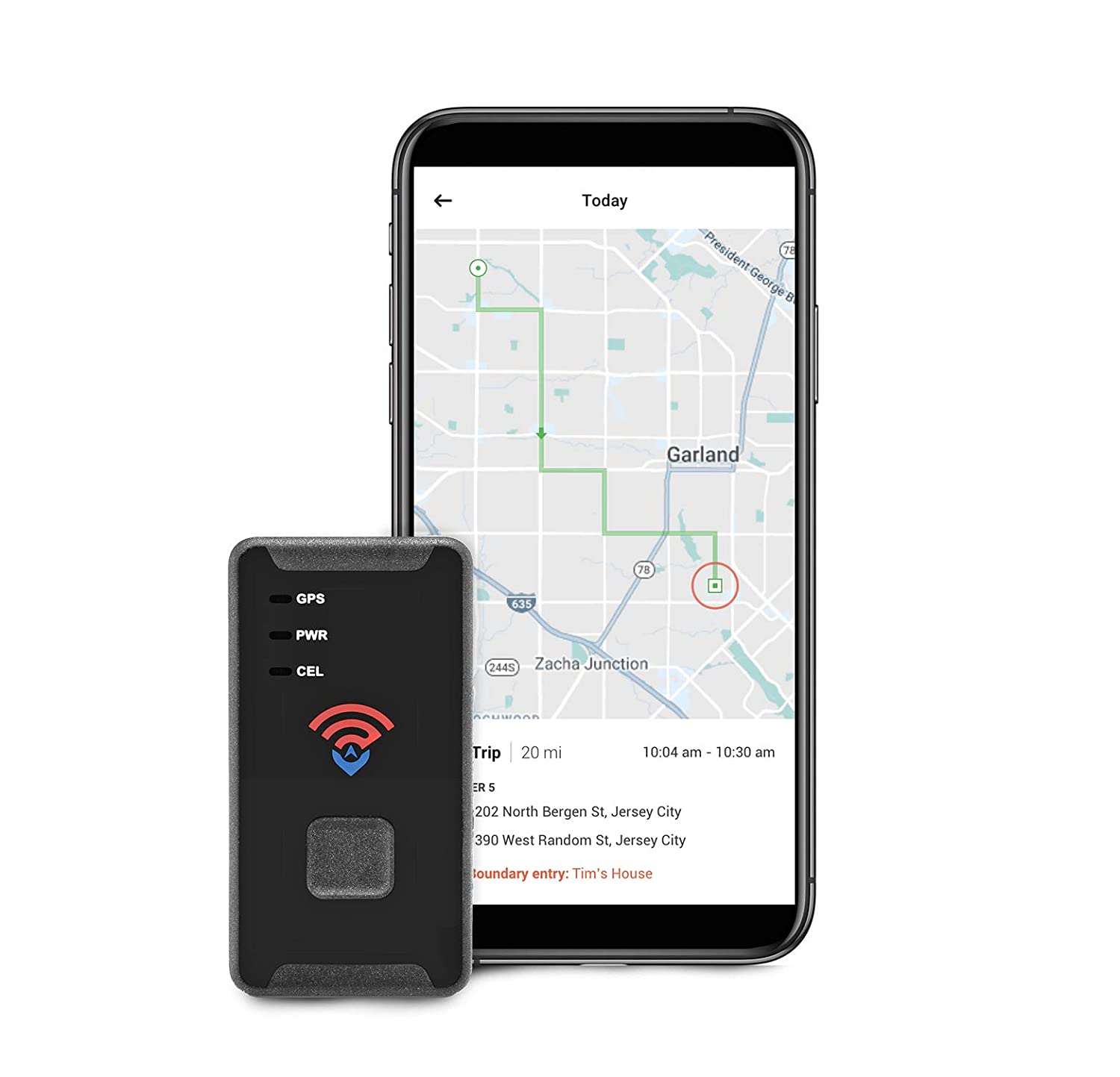 Americaloc Mini Portable Bicycle Tracker
This is a top-rated GPS tracker for bikes, bicycles, and any other vehicles. By using this GPS unit, you can enjoy the best safety experience of your vehicle. Though it is a small size device, it provides a highly extended battery life. This tracking device is used for almost every tracking purpose. The weight of the Americaloc Mini Portable Bicycle Tracker is only 2.24 ounces. This device is included with a rechargeable battery. When the charge of this device is about to blow, you can recharge it.

Amcrest GPS Tracker For Bikes
This GPS tracker is a product of the popular Amcrest brand. For increasing the safety and security of vehicles and people around the world, this brand is playing an important role. They have launched the Amcrest GPS tracker, which can ensure the best safety of your bike. It is a technologically advanced device with so many useful features. You can attach this device with your kids, cars, bikes, and it will provide you with a live location several times a day. This GPS tracking device works with a smartphone to keep you updated. This device's main theme is that it is not only for vehicles but also for people with Geo-Fencing. This device offers you text or email with 14 days of battery life. The net weight of this tracker is only 8.8 ounces.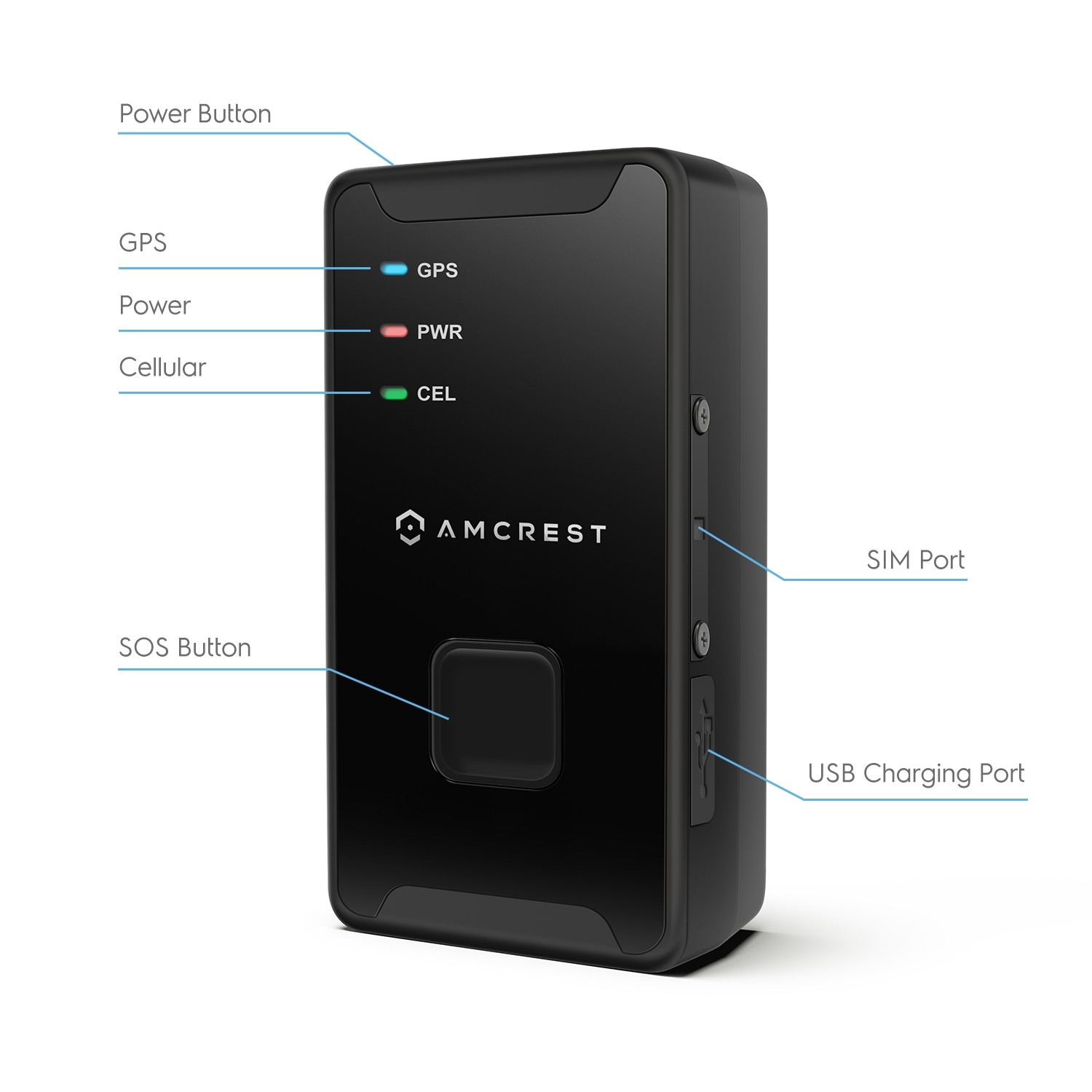 Advantages Of Using GPS Tracker In Bike
If I am going to talk about the advantages of GPS trackers, I think it will be infinite. It has a lot of advantages. But still, I am going to show you some benefits of using the GPS tracker.
The tracking is minimal, and it does not require much effort to install such a device.
The tracking system is highly efficient in the case of businesses relating to deliveries and sales.
GPS trackers can help piece together the entire scenario in case of accidents.
GPS trackers consist of the waterproofing feature, which's why trackers enable during the monsoons season. So you will not be deprived of getting service in the rainy season.
However, you can get a real-time location of your bike on your smart-phone through the GPS tracker. So the chances of theft are much less.
This article will introduce you to the GPS tracker system. For making this article, some important information was taken from a reputed website. The information I added may not be 100% accurate. Moreover, if you can find any wrong data, please inform us of the right one by adding your valuable comment in the comment box below. Please stay connected with us for the next update.