A bicycle is a straightforward vehicle by which we can easily transport one place to another. a cycle is usually produced by a frame attaching two wheels. Bicycles were first introduced to the world in the 19th century in Europe. There are various types of bicycle brands around the world. In these brands, Phoenix is the most popular bicycle manufacturer brand. I hope you would like to read more about the Phoenix Bicycle brand. In this article, I am going to write about this popular brand. Keep your reading if you are interested.
About Phoenix Bicycle
Phoenix Bicycles is a popular bicycle manufacturer brand with the name of Phoenix Company Ltd. This brand is also known as Shanghai Phoenix Bicycles. It becomes a popular brand for its mind-blowing and amazing products. This brand produces various types of products and exports them to more than 50 countries worldwide. Annually, this famous brand earns more than US$60 million. Supported by Shanghai Municipal Government, the Phoenix brand is a famous export brand. For protecting intellectual property, the Phoenix brand is listed in China Customs' Record. In 84 countries in the world, this brand is registered to export their products.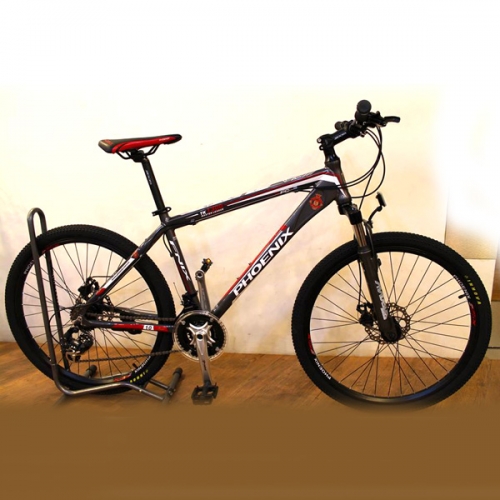 Phoenix Bicycle History
Shanghai Phoenix Bicycle Co. Ltd was originally founded in 1897. But in May 1958, the popular brand Phoenix was created that originated as the Shanghai Third Bicycle Factory, and in April 1998, the "Phoenix" brand was created as Shanghai Phoenix Imp. & Exp. Co., Ltd in the Shanghai stock exchange. Private capital was introduced by Shanghai phoenix in 2010 to institutional reform.
Phoenix Bicycle Products
Phoenix bicycle brand produces different types of products every year. Here I mention some classic products of this brand that are equipped with a bell, rear rack, single side stand, frame pump, and rear reflectors. These classic products are –
SPL68 – woman's light roadster for women
SPL65 – man's light roadster for men
SPL65 – woman's light roadster for women
SPB05 – man's single top tube bicycle
SPB10 – man's single top tube bicycle
SPB15 – man's double tube bicycle
This brand also has many other products. The other productions of this popular brand are children's bikes, BMXs, mountain bikes, hybrids, city bikes, leisure bikes, beach cruisers, race bikes, folding bikes, electric bikes, electric scooters, choppers, etc.
Phoenix Bicycle In Bangladesh
Actually, Phoenix is a famous brand in China. But This brand gained so much popularity around Bangladesh. Various types of bicycles of this brand are selling in various markets in Bangladesh. Day by day, this brand is gaining popularity by producing their top-class production. Some of the popular products of this brand in Bangladesh are – Phoenix Alloy 21 Speed Bicycle, Phoenix Double Spock Wheel Bicycle, Phoenix Hurricane, Phoenix Connect, Phoenix EUR 770, Phoenix TY718, Phoenix 1800, Phoenix Banner Team, Phoenix Zora, Phoenix 1700, Phoenix 1600, Phoenix 1500, Phoenix 1400, Phoenix 1200, Phoenix Classic, etc.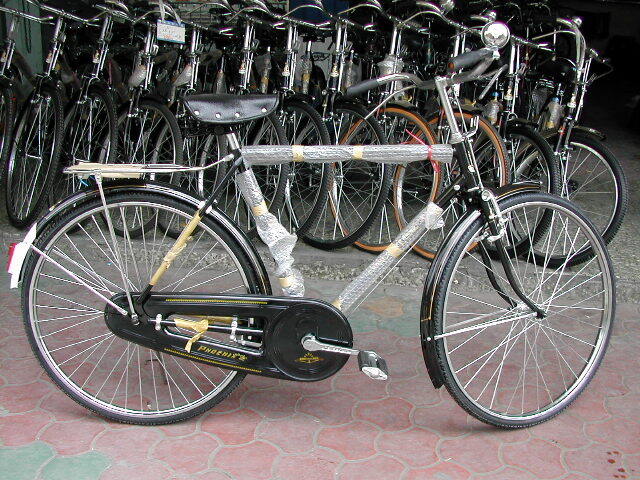 Phoenix Classic Bicycle in Bangladesh
In Bangladesh, the Phoenix Classic bike is the best seller and most used bicycle ever since 2000. The reasonable price and best quality is the secret of this bicycle. From 2000 to 2010, almost every family had a Phoenix Classic bicycle. Phonics has some bicycles for children. All the Phoenix bicycles are still available in the local market. If you want, you can buy one at a reasonable price.
Here I make an article about some details of popular bicycle manufacturer brand Phoenix. For making this article, I took some information from a reputed website on the internet. However, the information that I added may not be 100% accurate. If you can find any wrong information from the above discussion, please inform us of the right information by adding a comment on the comment box below. Stay gathered with us for the next update. Thank You.