Almost everyone has a hobby to drive a cycle in childhood. If you're being prepared to teach your child to ride a bike, it's your question of how to teach. Often, we fail to teach our kids to ride a bike. But why? Because we often make some mistakes while teaching somebody bicycle riding. What is the mistake? Do you know? If you don't know it, then the post is suitable for you. I have presented these mistakes here below.
These mistakes Should Not Be Made While Teaching Riding.
Riding a bicycle is important for all. If you want to teach your child how to ride a bike, you must keep those things in your mind and don't try to make mistakes. I have already discussed those mistakes that should not be made while riding your kid on a bicycle. So, no more delay, let's get to know these mistakes.
Don't Start On The Street.
When you teach your kid to ride a bicycle, you should choose an empty place. It would be best if you did not choose the street for the first time. If you do it, it may cause an accident. You can choose a local school field.  So, the first time, don't start teaching on the street.
Don't Choose That Place Which Your Kid Don't Like
At first, You should choose the place which your child likes. You can choose the local school or parking place; it may be convenient for your child. You should not choose that place which will be embarrassed. If you do it, then your child will not attend to learn. So, find the right place first.
Don't Use Training Wheels.
You don't need a specific bike to teach riding your kid. Just take the pedals off an ordinary bike and lower the seat. Your child can sit on the saddle of the bike with both feet on the ground. Besides, you have to teach them to push off with their feet on the bike. In this case, a balance bike is more helpful than a training wheeled bike. So, before teaching, you have to choose a balanced bike. Don't choose the training wheels.
Don't Hold On To The Bike And Push Or Run Alongside.
It is an important point to remember. While your child is riding on the bike, don't hold the bike or run alongside at the time. If you do it, he won't be able to learn riding quickly. Leave him alone on the bike. If you are holding your child while you teach him to ride, you should never say that you are holding him. Because if your child falls while running, it lowers his confidence. Before running with him, let him know that you will let go of his bike when you see that he can keep his balance.
Don't Pressure Them To Go Too Fast.
It is a very remembering point. Let them practice for a while at their own pace. Also, let them learn to slow as they wish. But, don't push them to ride on the road or take more mileage. You can let them take a rest for a few minutes. In this case, he will get more energy to ride and will be attended to learn.
Don't Choose The Oversize Bike.
To teach riding a bike to your child, you don't choose your kid's oversize bike. Choose that bike which they can easily stand over without making contact. No one wants to keep riding on a too-large bike. Get them a proper bike fit, so everything is set up properly from the starting level.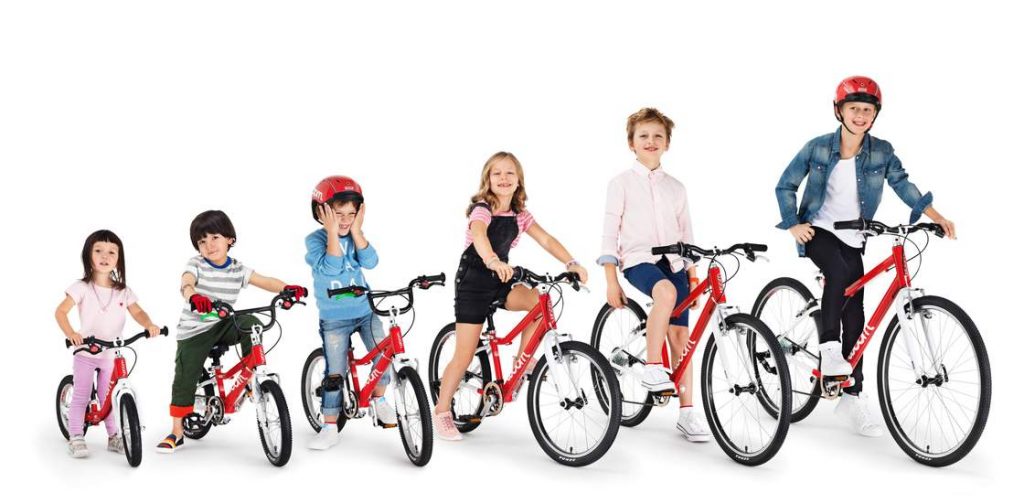 Don't Angry With Them.
Often, we make the mistake of being angry with them if they don't ride on the bike quickly. But it is a big mistake which should not be made. Firstly, they don't understand to ride a bike. In this circumstance, We should be patient. If you are angry with them, they surely lose confidence and will not learn to ride a bike. So, though they could not ride a bike quickly, don't angry with them.
Don't Forget To Praise Him For Doing Well.
When your child is doing well, you have to praise him instantly. Please keep track of how long they can balance on the bike. Hopefully, they learn to do better. If you praise him for his well-doing, he will surely get more confidence to learn to ride a bike. So, praise him for his well-doing.
Don't Pressure Him To Try For a Long Time.
It is a very remembering point. Often, we pressure our child to try for a long time to learn to ride a bike. But it should not be done. If you think, if your child tries for a long time, then he will learn it very easily. But More pressure does not help his mind to ride a bike quickly. So, conscious of it.
I have already presented here those mistakes while teaching to ride a bike somebody. After analyzing all the mistakes, I am going to finish the article now. Now inform your opinion after reading the whole article. If you have any objection or think that I missed something in the article, please inform me through the comment section. If you need more tips related to the topic or any other topic, visit our other side, or leave a comment. Thank you so much for visiting the site in the long run. Keep connected with our site to get updated information.